Downtime and network outage are catastrophic as well as threats to business continuity since they can alter business operations with the potential to cause harm, lower revenues, and damage to the reputation of the company. Downtime is indeed a nightmare for all business, even the tech giants like Facebook, SAP, Microsoft, and Google can't escape this nightmare.
According to the IBM Global Services Survey, around 35% of the companies that have monthly network failures are the ones that report them. Network failures, even if they only last a few minutes, can result in millions or billions of dollars in lost revenue, critical data, recovery costs, reputational damage, and eroded consumer trust.
Surprisingly, according to Gartner, every minute of unscheduled outage costs US$5,600. In contrast to power outages and ransomware attacks, network and software issues were determined to be the most likely reasons of downtimes in a poll conducted by the 2020 Uptime Institute. Is there a way to accumulate time and therefore minimize downtime? Check out this handy list for all of our suggestions.
Make Plans for the Worst
Although it may be the absolute worst-case scenario, preventing downtime may not be a top priority for your company. Uninterruptible Power Supply (UPS) failures, cyberattacks, human error, and generator failures contribute for 25%, 22%, and 6% of average downtime, respectively, according to Techno Business.
Having a Business Continuity (BC) strategy in place to sustain operations during downtime is an integral part of any company's Disaster Recovery plan.
If a company's primary network or server goes down, they need a Disaster Recovery (DR) or Business Continuity (BC) strategy in place to secure the network and server promptly. The next step is to enable "failover" to the network and backup servers for critical operations. In order to control network traffic, failover can be an important tool for isolating and restricting access to only the resources that are truly essential.
In addition, organizations can access network components remotely and at any time of day or night by using "out of band" management. IT staff may handle any troubleshooting, configuration, or diagnostics for a wireless failover solution.
Failover as Mitigation Efforts
During downtime, there will be a severe outage that causes one circuit to go down, and all circuits will most likely shut down as well. As a result, wireless failover can be used to mitigate unforeseen downtime while also supporting scheduled downtime as part of the company's IT strategy. A failover strategy in place can make scheduled downtime more painless by moving business operations to a backup network.
Companies must keep two things in mind while considering the network's 99 percent uptime and how quickly it can failover to an LTE or 5G network. First, consider whether mobile may be a simple and low-cost option to install and integrate. Second, wireless capabilities, which provides a quick failover option.
Read More: How Widely Has Cloud Computing Been Adopting in Indonesia? 
Continuous Business Plan

As Strategy to Prevent Downtime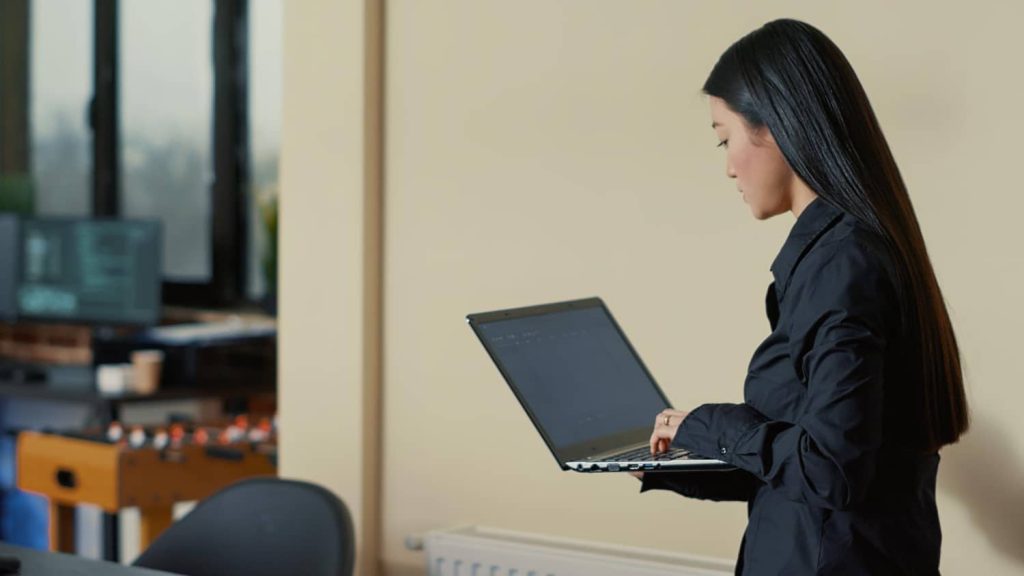 In order to develop a continuous business plan, company leaders must take numerous aspects into account. Make sure you utilize the three strategies listed below to create the ideal business strategy.
Choose Operator Wisely
In order to make sure that business activities are not significantly impacted when downtime occurs, you can choose more than one operator the more widely your business wireless failover ecosystem is deployed.
Choose Services That Essential to Your Business
Learn exactly what is needed of your business. Make sure the chosen solution can meet necessities to expand resources when dealing with limitations.
Investing in Networks
Learn how your company makes use of its network's assets, and be sure to meet its requirements. Adopting the mindset that downtime is just around the corner will help you avoid feeling remorseful when that time inevitably arrives. Investing in a skilled IT team upgrade and transferring network and server infrastructure to new platforms can ensure your company network is up-to-date and resilient in the face of outages.
Develop an Automation Culture in NetOps
Scaling a network when it's down can benefit from automation. Make sure automation has been properly considered and given priority without compromising the employee's role within the company.
Get Disaster Recovery Solutions to Reduce Downtime at CTI
It's crucial to minimize potential network outages and downtime by having a disaster recovery plan in place to ensure your business operations don't suffer significant losses. As a provider of IT solutions, CTI Group offers Disaster Recovery solutions that is suited to your business's and organization's needs.
CTI Group has 13 subsidiaries, and is supported by over 100 top worldwide IT brands that will help you deploying the best Disaster Recovery solution. With over 250 skilled and certified experts, CTI Group is ready to assist you in effectively deploying IT solutions and eliminating trial and error. Learn more about CTI Group's Disaster Recovery solutions on this page.
Author: Ervina Anggraini
Content Writer CTI Group