We from CTI, are ready to help you by presenting the best service in its class
Blue Power Technology (BPT)​
BPT has earned an outstanding reputation as an IT expert partner in Indonesia by offering a variety of well-known IT brands from across the globe, including IBM, Alibaba Cloud, and others.
Central Data Technology (CDT)
CDT provides world-class IT products and services from various well-known global IT brands such as Oracles, AWS, and others that never stop innovating to fulfill the needs of their customers and help them grow.
Defender Nusa Semesta (Defenxor)
Defenxor provides IT security to reduce complexity, improve incident response, and handle regulatory and compliance requirements.
Equine Technologies Group
Equine Technologies Group was founded on extraordinary concepts to serve customers worldwide, and it is projected to be the leading edge technology provider and solution partner.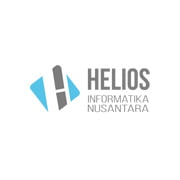 Helios Informatika Nusantara (HIN)
Helios, best known as a distributor of HPE, Nutanix, Cloudflare, Microsoft, and many more, is delivering these solutions to help transform your business with cutting-edge technology so that your business can successfully achieve a greater impact.

Inovasi Informatika Indonesia (i3)
i3, a CTI Group subsidiary, was founded in 2015 with Oracle as its initial training product.

From project management through comprehensive service design, ordering, provisioning, activation, and maintenance of infrastructure to operational services, Jedi Solutions provides the most comprehensive IT solutions.
Mega Buana Teknologi (MBT)
MBT helps cross-industry companies to accelerate their digital transformation by providing efficient, flexible, cost-effective, and scalable solutions.
Smartnet Magna Global (SMG)
SMG specializes in IT infrastructure and security through customer-focused after-sales services, and partnered with numerous world-class IT brands.
Virtus Technology Indonesia (VTI)
Virtus offers a wide range of IT infrastructure solutions and support services, with more than 30 products to business partners and end users.
XDC is now one of Indonesia's largest Lenovo retailers, as well as one of the leading IBM Storage and server distributors.
Computrade Technology Malaysia
Serves as a Value Added Distributor and a part of CTI Group, Computrade Technology Malaysia delivers enterprise grade solutions and services that help companies focus on ongoing innovation in their businesses, rather than acting as technology enablers and integrations
Computrade Technology Philippines
As a part of the CTI Group's regionalization initiative, Computrade Technology Philippines believes that a combination of its products, selling methodology, and services will provide the highest business value to its partners and end clients, so that they can assist them in developing the challenging task of creating the business case for all IT initiatives.
Get In Touch
Let Us Help You
Transform & Grow
Follow Us on social Media